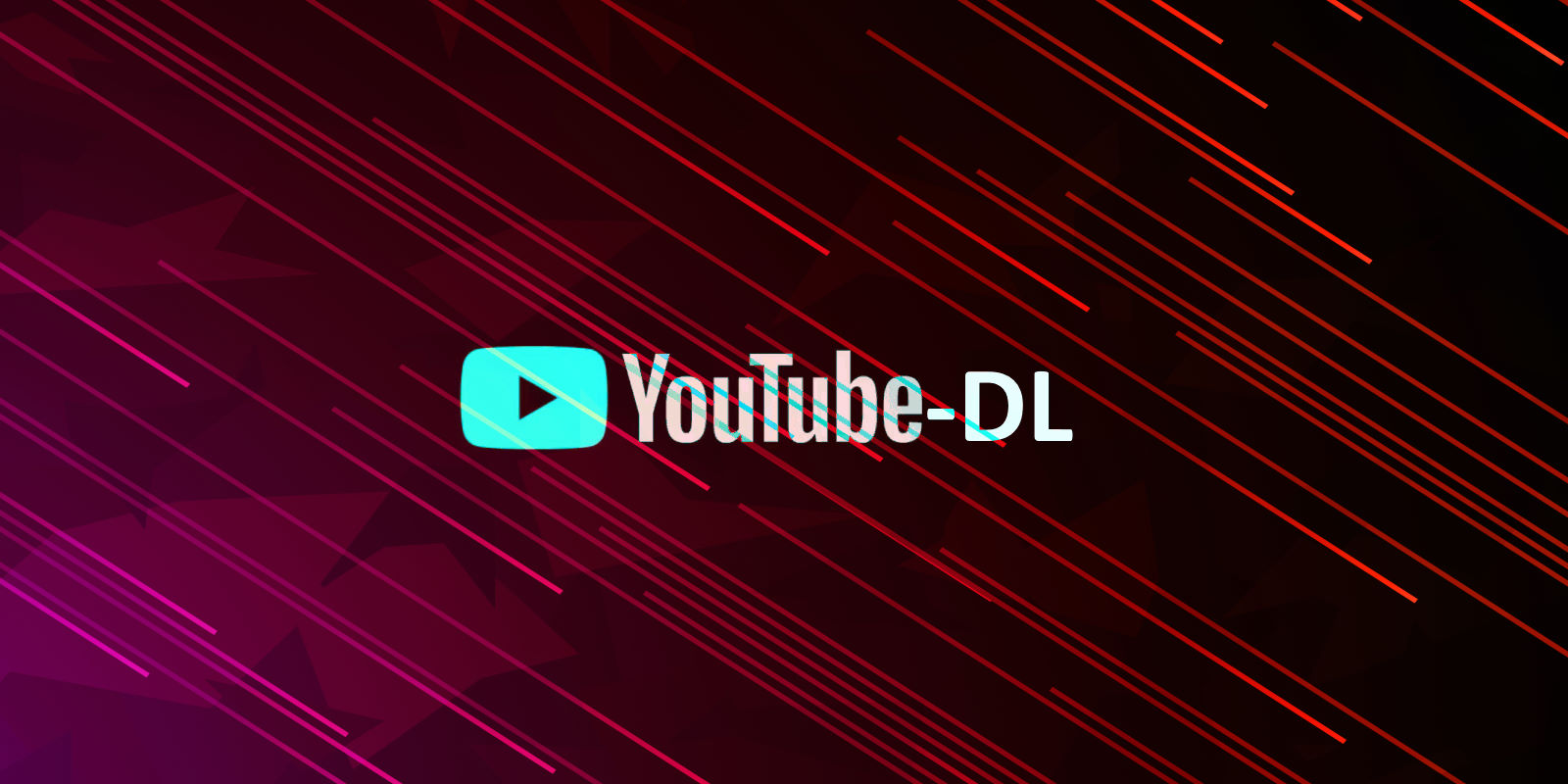 YouTube-dl removed from GitHub
The Recording Industry Association of America, Inc. (RIAA) has taken down YouTube-dl's GitHub repositories using a DMCA takedown notice.
YouTube-dl is an extremely popular command-line program used to download multimedia content from YouTube.com and other sites. The project used GitHub repositories to host the program's source code and compiled executables that could be downloaded by users.
Today, the RIAA took down the YouTube-dl GitHub repositories by filing a DMCA (Digital Millennium Copyright Act) infringement notice with GitHub.
Now, when users attempt to download the program or visit the repository, they are greeted with the following message:
Repository unavailable due to DMCA takedown.
This repository is currently disabled due to a DMCA takedown notice. We have disabled public access to the repository. The notice has been publicly posted.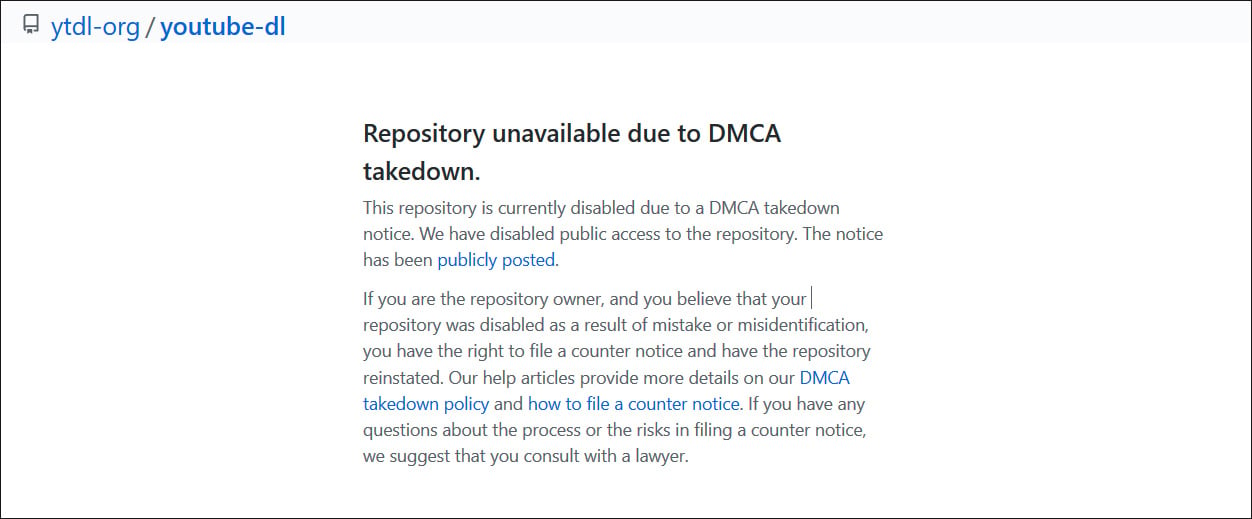 DMCA infringement notices are meant to be used to take down copyrighted material hosted on web sites without a copyright holder's permission.
While GitHub states that this is a DMCA infringement notice, it is not a takedown request for a copyright violation. Instead, the notice states that the repository should be taken down because it allows for downloading copyrighted music and is therefore illegal under both the USA and German law.
"Indeed, the comments in the youtube-dl source code make clear that the source code was designed and is marketed for the purpose of circumventing YouTube's technological measures to enable unauthorized access to our member's copyrighted works, and to make unauthorized copies and distributions thereof: they identify our member's works, they note that the works are VEVO videos (virtually all of which are owned by our member companies), they acknowledge the those works are licensed to YouTube under the YouTube standard license, and they use those examples in the source code to describe how to obtain unauthorized access to copies of our members' works."
"In light of the above noted copyright infringements and anticircumvention violations, we ask that you immediately take down and disable access to the youtube-dl source code at all of its locations where it is hosted on GitHub, including without limitation those locations in the representative list set forth above," the RIAA's infringement notice against YouTube-dl reads.
As others have noted, YouTube-dl is used for far more than just downloading YouTube videos, but also to download free documentaries, public domain videos, and other works.
The successful use of a DMCA infringement notice to shutdown software that is in itself not a copyright violation is a scary precedent and one that lays the groundwork for misuse in the future.